Left Behind (2014) é a nossa tosqueira colossal pra começar muito bem o ano!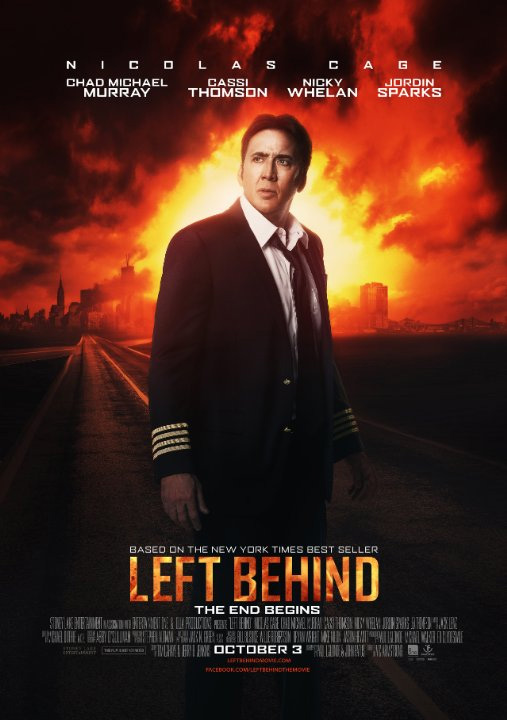 A small group of survivors are left behind after millions of people suddenly vanish and the world is plunged into chaos and destruction.
É a história do 'arrebatamento' sob a perspectiva de um piloto de avião e o dramalhão familiar básico… Levando em consideração que só os puros seriam salvos, acho legítimo assumir que os protagonistas são almas sebosas. Não?!
Se tiver alguma outra coisa pra ver, deixe este colosso de lado e não pense duas vezes. Nicolas Cage conseguiu a proeza de fazer este remake acontecer… Antes tivesse fracassado. Sim, é uma refilmagem!!! E a versão de 2000 conseguiu obter uma nota maior no iMDB! (4.1 para o "original", 3.1 para a versão nova do Cage!)
Não daria meia cebola pra ele, mas… Só pela proeza de ter conseguido convencer alguém a botar dinheiro nisso, leva uma cebola das cinco possíveis! Evitem!