E o filme da noite por aqui foi Evil Dead (2013), remake do homónimo filme clássico e original de Sam Raimi: Evil Dead (1981). Raimi e Bruce Campbell assinam a produção do remake que foi dirigido por Fede Alvarez, cuja obra eu sinceramente desconheço.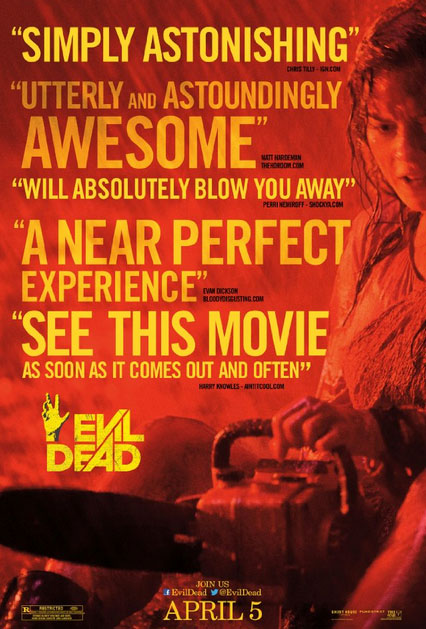 O filme é bastante "brutal" pra não dizer logo que é Gore. É bem "diferente" do que eu esperava. Mas é algo bem imperdível pra quem é fã do filme original, dos dois filmes clássicos [Evil Dead II e Army of Darkness] que lhe sucederam (este é o meu caso) ou para quem apenas curte de um bom filme de terror.
Recomendo…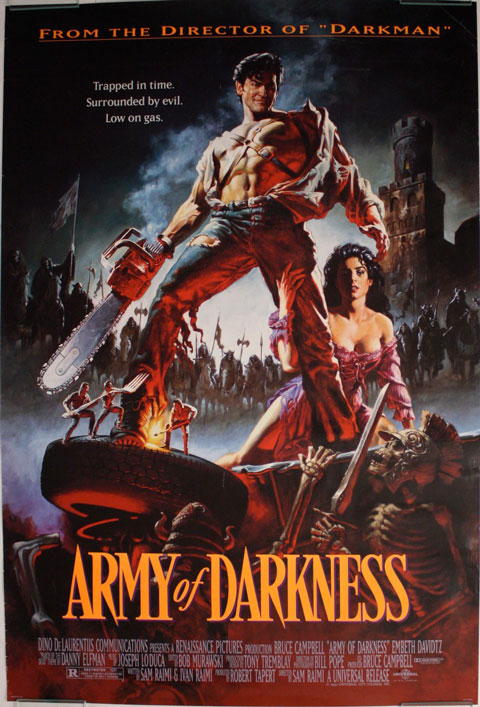 Uma noite alucinante (
Army of Darkness
(1992)),
meu filme preferido na série.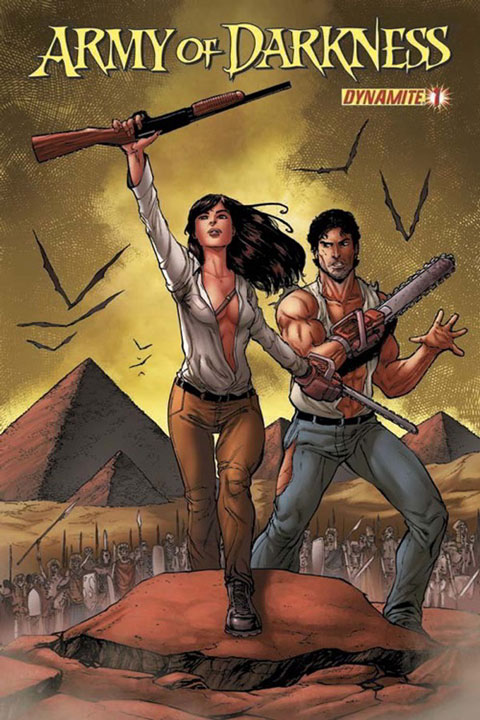 Em quadrinhos
…